Home

/

MAYONNAISE WHITE CAP 1KG/10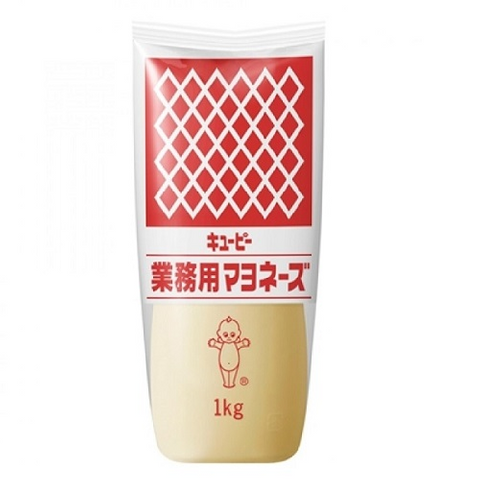 MAYONNAISE WHITE CAP 1KG/10
Details
Brand:

KEWPIE

Maker:

QP

Unit:

1kg/10

CTN Qty:

10
Description
Country of origin.....JAPAN
Dry/Frozen.....DRY
Ingredients.....Vegetable oil (Rapeseed oil, Soybean oil), Vinegar (Water, Alcohol, Apple juice, Corn, Sugars, Barley malt, Sake leeds), Egg Yolk, Salt, Spice (Mustard), Flavour enhancer (621), Spice extract (Mustard) / Contains : Egg, Soy
Nutrition facts.....[Per 100g] Energy 3087kj, Protein 1.8g, Fat total 80.5g (saturated 14g), Carbohydrate Less than 1g (sugars Less than 1g), Sodium 709mg
Material.....Bottle:PE, EVOH / Cap:PE / Exterior:PP (The seal is aluminum.)

< Information >
This is Mayonnaise that uses egg yolk and is characterized by its richness and umami.

It has low acidity and modest seasonings, so it can be used in a variety of dishes.