Home

/

CAESAR DRESSING 1L/9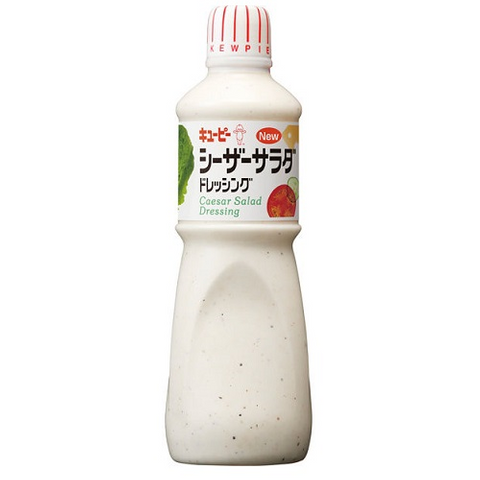 CAESAR DRESSING 1L/9
Details
Maker:

QP

Unit:

1L/9

CTN Qty:

9
Description
Country of origin.....JAPAN
Dry/Frozen.....DRY
Product size.....86mmx86mmx278mm, 1.08kg
Ingredients.....Edible vegetable fat and oil, Brewed vinegar, Cheese, Sugar, Salt, Garlic, Processed cheese, Concentrated lemon juice, Yolk, Spices, Yeast extract, Anchovy sauce, Onion powder, Yeast extract powder / Seasonings (Amino acids, etc.), Thickener (Xanthan gum), Spice extract, (Contain egg, milk constituent, soybean, apple)
Nutrition facts.....[Per 100g] Energy 1636kj, Protein 3.1g, Fat 38.9g, Carbohydrate 6.5g, Salt equivalent 3.3g

< Information >
No MSG
Kewpie Caesar Salad dressing uses natural parmesan and cheddar cheese, with anchovy and garlic for a rich and flavourful taste. It goes great with salads, seafood and deep fried foods.