Home

/

ONION DRESSING 1L/9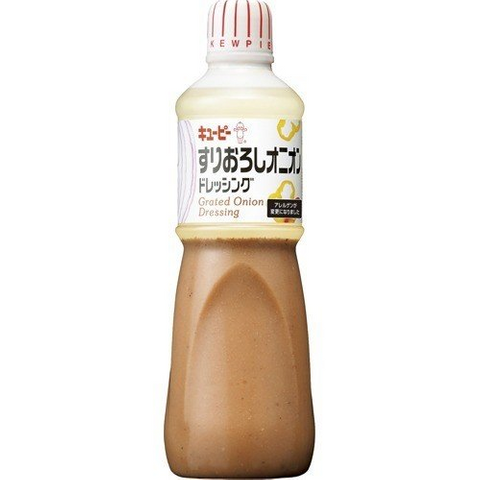 ONION DRESSING 1L/9
Details
Brand:

KEWPIE

Maker:

QP

Unit:

1L/9

CTN Qty:

9
Description
Country of origin.....JAPAN
Dry/Frozen.....DRY
Product size.....89mmx89mmx277mm, 1.11kg
Ingredients.....Edible vegetable oil and fat, Brewed vinegar, Soy sauce, Onion, Sugars (Sugar, High-fructose corn syrup), Sauteed garlic paste, Sesame, Carrot puree, Salt, Garlic paste, Seasonings (Amino acids, etc.), Chicken extract powder, Flavored oil , Dried albumen, Thickener (Xanthan gum), Cellulose, Sweetener (Stevia), (Contain Milk constituent, wheat, pork, apple)
Nutrition facts.....[Per 100g] Energy 1423kj, Protein 2.6g, Fat 31.4g, Carbohydrate 11.5g, Salt equivalent g, Sodium 1.6g

< Information >
No MSG
Kewpie Grated Onion Dressing has a sweet and tangy taste that leaves you craving for more. It goes well with mushroom or you can drizzle it over vegetable or soba noodles.