Home

/

YUZU CITRUS DRESSING 1L/9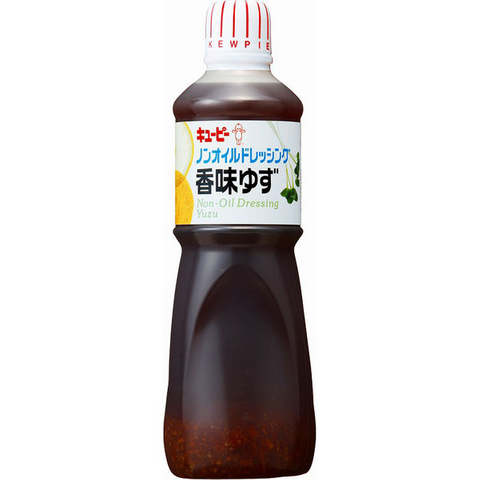 YUZU CITRUS DRESSING 1L/9
Details
Brand:

KEWPIE

Maker:

QP

Unit:

1L/9

CTN Qty:

9
Description
Country of origin.....JAPAN
Dry/Frozen.....DRY
Product size.....88.9mmx88.9mmx279.9mm, 1.14kg
Ingredients.....Brewed vinegar, Soy sauce, Sugars (High-fructose corn syrup, Sugar), Yuzu juice, Salt, Yuzu peel, Dried bonito extract, Seasonings (Amino acids, etc.), Caramel pigment, Fragrance, Seafood extract, Thickener (Xanthan gum), Dried Shiitake mushroom, Citrus sudachi juice, (Contain wheat, mackerel, soybean)
Nutrition facts.....[Per 100g ] Energy 226kj, Protein 2.3g, Fat 0.1g, Carbohydrate 10.0g, Salt equivalent 5.2g

< Information >
No MSG / Non-oil
Kewpie Non-Oil Dressing Yuzu has a refreshing citrus scent, added lemon and sudachi juice to the base of yuzu. It goes well with various ingredients and can be used for salad, meat or fish dishes and noodles.