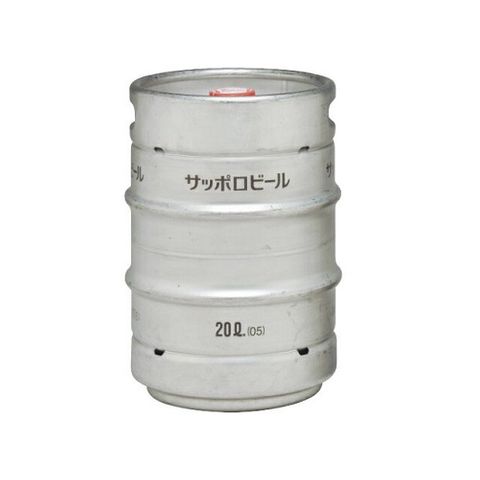 SAPPORO BEER KEG 20L/1
Details
Brand:

SAPPORO

Maker:

SAPPORO

Unit:

20L/1

CTN Qty:

1
Description
Keg deposit fee($42.50) is exclusive.
When returning an empty keg, please be sure to empty it before returning it. Also, do not write on the keg with a pen.


1.Country of origin.....Japan
2.Type..... Lager Beer
3.ALC.....4.9%
4.Ingredients.....Ingredients: malted barley, water, yeast, hops (website says "Sapporo Premium is not a gluten-free product")

Information

The original. The icon. Sapporo Premium Beer is a refreshing lager with a crisp, refined flavor and a clean finish. The perfect beer to pair with any meal and any occasion.