Home

/

BEER

/

ORION DRAFT BEER KEG 20L/1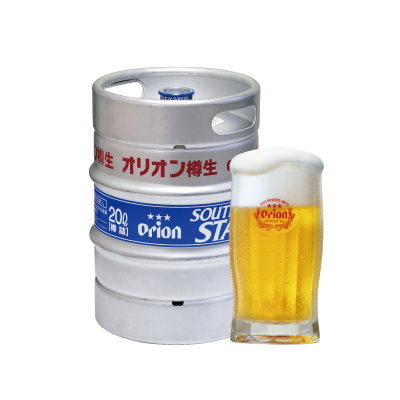 ORION DRAFT BEER KEG 20L/1
Details
Brand:

ORION

Maker:

ORION

Unit:

20L/1

CTN Qty:

1
Description
***Customers who order kegs, please order the same quantity of deposit as kegs.***

Keg deposit fee($20.00) is exclusive.
When returning an empty keg, please be sure to empty it before returning it. Also, do not write on the keg with a pen.

Country of origin.....Japan/ Okinawa prefecture
Type.....Lager Beer
ALC.....5.0%
Ingredients.....Malt, hops, rice, corn, starch

Information

REFRESHING TASTE
ORION DRAFT BEER offers mild taste and crisp aftertaste developed in the semitropical climate. It is invigorating, and yet has rich body that only beer can offer. It goes well with any dish, not to mention Okinawan cuisine, bringing out the best of each dish and stimulating appetite.

HIGH-QUALITY FOAM
Foam-promoting protein, one of the components of foam, is increased during the brewing process to enhance the formation and retention of foam. The crispness of the beer contrasts with the rich creamy foam, making you never feel tired of the taste.