Home

/

SALT/ARAJIO 2.5KG/8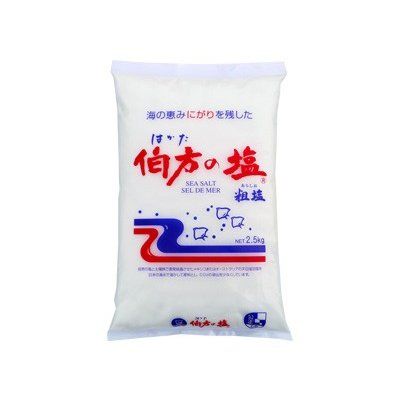 SALT/ARAJIO 2.5KG/8
Details
Maker:

HAKATA'S

Unit:

2.5kg/8

CTN Qty:

8
Description
Country of origin.....JAPAN
Dry/Frozen.....DRY
Product size.....200mmx295mmx370mm 2.54kg
Ingredients.....Sun sea salt, Seawater
Nutrition facts.....[Per 100g] Energy 0kj, Protain 0g, Fat 0g, Carbohydrate 0g, Salt equivalant 95.5g, Magnesium 100-200mg, Calcium 200-200mg, Potassium 10-150mg

< Imformation >
- Edible salt with a moderate amount of nigari left.
- It is moist.
- The salt grains are coarse and dissolve slowly.
- Easy to adhere to foodstuffs.
- Easy to absorb moisture and then harden when dried.
It can be widely used for all kinds of dishes and seasoningS. Please use it for food processing, bread, noodles, etc.