Home

/

SESAME DRESSING 1L/9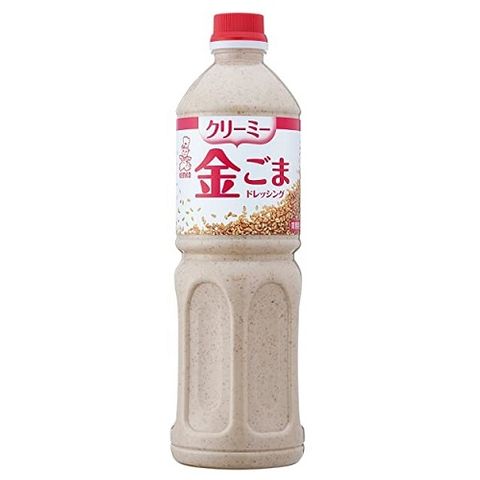 SESAME DRESSING 1L/9
Details
Maker:

KENKO

Unit:

1L/9

CTN Qty:

9
Description
Country of origin.....JAPAN
Dry/Frozen.....DRY
Product size.....273mm×83mm×83mm, 1.08kg
Ingredients.....Edible vegetable fat and oil, Soy sauce, Brewed vinegar, Sesame (80% Gold sesame, White sesame), Sugar, Salt, Yolk, Shiitake mushroom extract powder / Seasoning (Amino acids, etc.), Thickener (Tamarind), Sweetener (Sucralose), Spice extract, (including some wheat, eggs, sesame and soybeans)
Nutrition facts.....[Per 15g] Energy 255kj, Protein 0.4g, Fat 6g, Carbohydrate 1.3g, Salt equivalent 0.5g

< Information >
A creamy sesame dressing that brings out the elegant flavor of gold sesame. The mild taste that values the balance of saltiness, sweetness, and acidity brings out the original taste of the ingredient. It has a moderate viscosity that makes it easy to apply to meal and is easy to conform.