Home

/

YAKINIKU NO TARE SHOYU 1.6kg/6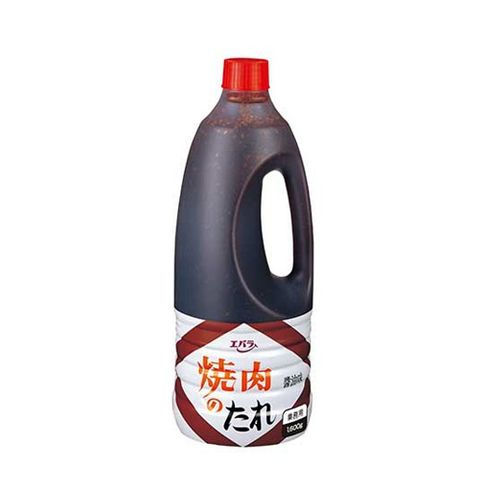 YAKINIKU NO TARE SHOYU 1.6kg/6
Details
Maker:

EBARA

Unit:

1.6kg/6

CTN Qty:

6
Description
Country of origin.....JAPAN
Dry/Frozen.....DRY
Product size.....104×104×277mm, 1.6kg
Ingredients.....Soy sauce (made in Japan), Hydrolyzed vegetable protein, Sugar, Apple pulp, Fermented seasoning, Apple cider vinegar, Sesame oil, Garlic, White sesame, Spices, Salt / Caramel pigment, (some include wheat, sesame, soybeans, apples)

< Information >
This authentic BBQ sauce can be used widely with any type of meat.
This sauce contains a base of richly flavored authentically brewed soy sauce to which garlic, chili pepper, and other special ingredients are added.
When using to marinate or as a stir-fry sauce, the typical usage amount is 15 to 20% of the amount of raw meat.
One bottle (1,600g) of this product will flavor 8 to 10kg of raw meat.
It also tastes delicious as a sauce for unflavored fried meats, vegetables, and seafood.