Home

/

RAMEN SOUP SHIO 1.8L/6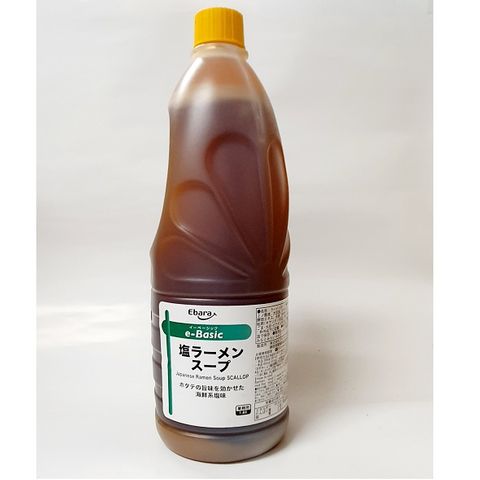 RAMEN SOUP SHIO 1.8L/6
Details
Maker:

EBARA

Unit:

1.8L/6

CTN Qty:

6
Description
Country of origin.....JAPAN
Dry/Frozen.....DRY
Product size.....110×110×309mm
Ingredients.....Salt (made in Japan), Hydrolyzed vegetable protein, Soybean oil, Scallop extract, Sesame oil, Pepper, Garlic, Yeast extract, Ginger / Seasoning (Smino acids, etc.), Caramel pigment, Thickener (Xanthan gum), Flavors, Spice extract, ( Contain wheat, sesame, soybeans, and gelatin)
Nutrition facts.....[Per 100g ] Energy 188kj, Protein 3.0g, Fat 2.7g, Carbohydrate 2.2g, Sodium 16g

< Information >
A seafood-based salt ramen soup with scallop flavor and potherbs (garlic, ginger).
Dilute this product 10 to 11 times with hot water or chicken broth.