Home

/

KOUMI WASABI DRESSING 1L/9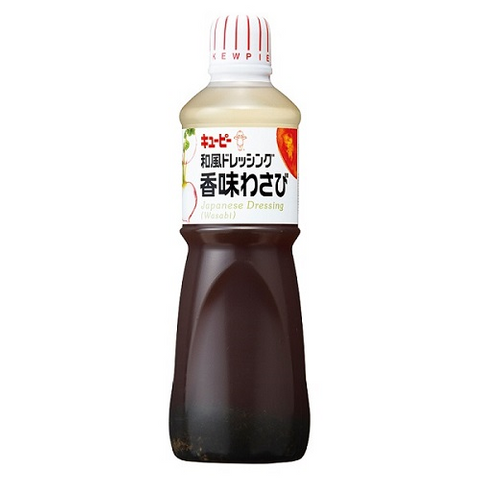 KOUMI WASABI DRESSING 1L/9
Details
Brand:

KEWPIE

Maker:

QP

Unit:

1L/9

CTN Qty:

9
Description
Country of origin.....JAPAN
Dry/Frozen.....DRY
Product size.....87.1mmx88.9mmx277.1mm, 1.14 Kg
Ingredients.....Brewed vinegar, Edible vegetable fat and oil, Soy sauce, Sugar, Fermented rice seasonings, Salt, Horseradish, Seafood extract, Pork extract powder, Seasonings (Amino acids, etc.), Nori (Seaweed laver), Thickener (Xanthan gum), Spice extract, (Contains wheat, mackerel, soy sauce, pork)
Nutrition facts.....[Per 100g] Energy 962kj, Protein 1.7g, Fat 19.1g, Carbohydrate 12.4g, Salt equivalent 4.1g

< Information >
No MSG
Kewpie Japanese dressing (Wasabi) is flavorful dressing with the spicy taste of wasabi and the scent of seaweed. The stock that works as a secret ingredient creates a deep richness even in the spicy taste. It goes well with salads, carpaccio, meat dishes,etc.